After a few days of travel, there was little time to get settled as Monday morning our missionary partners picked us up and took us back over to their house to meet the translators we would be working with for the week.
Antoine, Kouyate, Penda, and Mory were great!
We were each assigned a translator and spent the morning getting to know each other a little bit, as well as hear each other talk so they could figure out how to follow our accents and translate what we were trying to say. As an exercise we were sent into the city, just us and our translator for a tour and to meet people and get a feel for the culture.
We saw the university, the market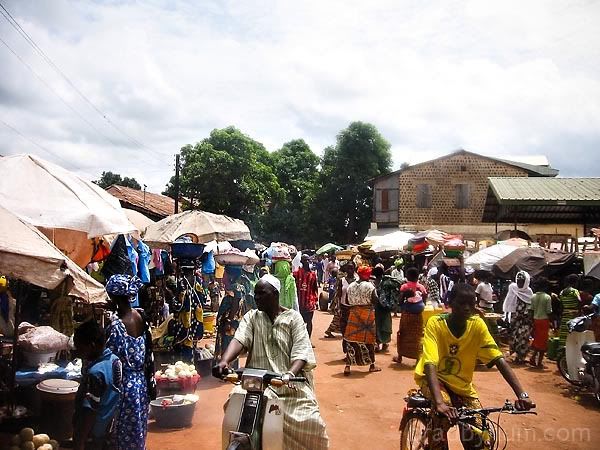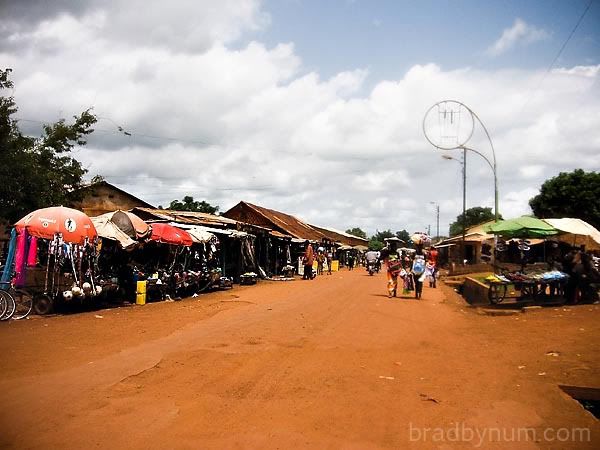 the soccer field, and we visited the one protestant church. During one of the incredible times of my life I was able to visit with the pastor of this church in his home and pray for him and the church.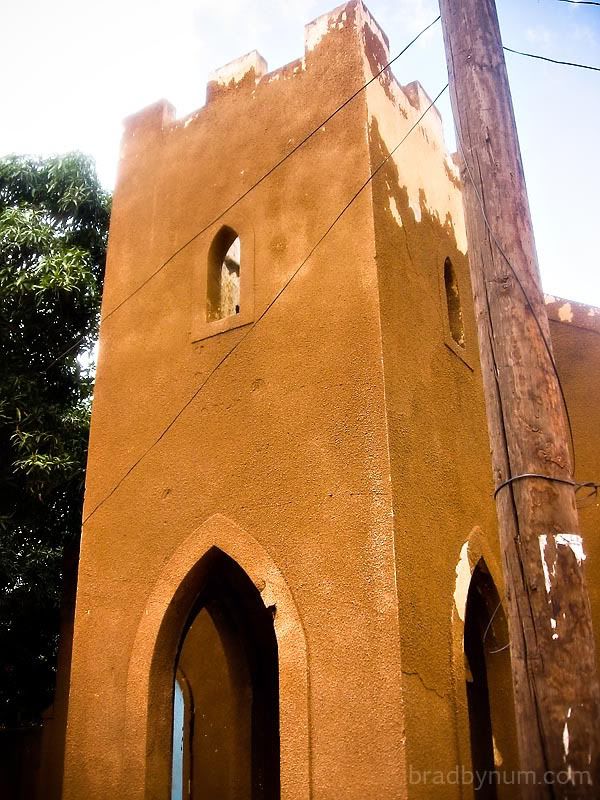 My translator for the week was Antoine, and he was awesome. Antoine was the only believer in the group and had come to Kankan from the Forest Region to attend the university. He is married and has a little boy who is 5 months. I really enjoyed my time with Antoine and look foward to seeing him again at some point. Antoine and I also share a last name! When I was given my Manika name - Mori Sagno, Antoine told me that Sagno means "blood brothers" - How awesome is that?
I thought this as a great photo of Penda, the girls' interpreter.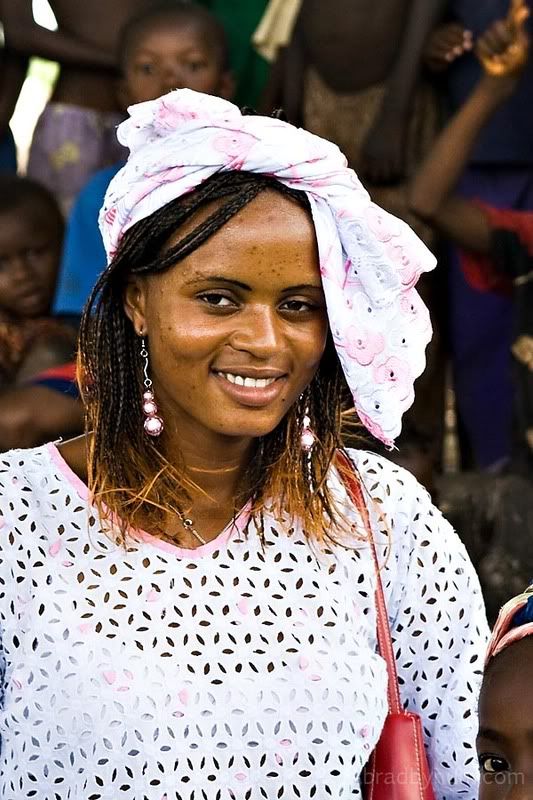 And here's Leslie with Penda.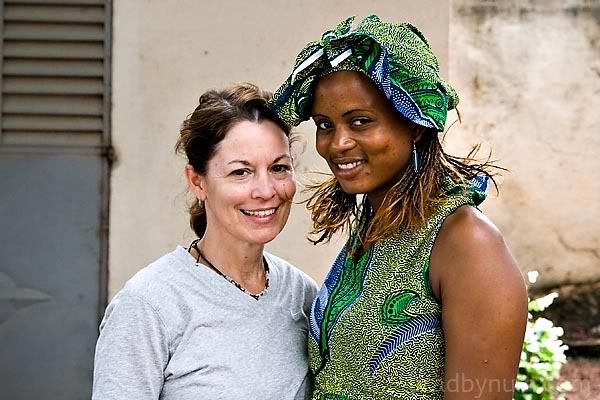 Anyway, a big shout out to Antoine and his family. If you would like to send Antoine some encouragement to live out his faith, either comment or email me and I will pass those on.