This quote is from Heraclitus, a Greek philosopher.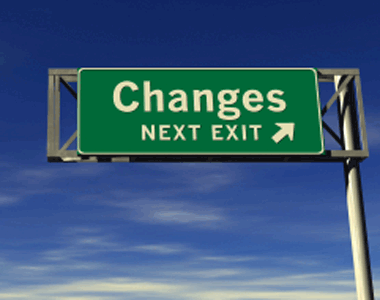 I am not sure about most philosophy but, this is one statement I can relate to in my life. It seems the older I get the more I notice nothing stays the way it was! This is not always bad, things change for the better, we get a new job, have another kid, meet a new friend, but our todays don't look like our yesterdays and our tomorrows won't be like today.
In my last post I talked about next steps, and asked what some next step you were considering are. Here is the thing about taking those steps, it requires us to force change to come. If we want to be more healthy, we must change the way we eat and amount of activity in our lives. If we want to become better spouses and/or parents we must take an fresh look at priorities and where we spend our time.
Our goal as Christ followers is to be more like Jesus today than yesterday, this month versus last month, this year more than last, you get the idea. We like to use the phrase "growing in Christ", but here is the catch, growing things change. We can not live content with where we are in our relationship with Jesus, but we must continually be growing and changing to mold our lives to look, speak, act and love like Him.
For some of us this change, this process of growing in Christ, requires us to make drastic changes in the way we live. I think we can all point out those things in others at the drop of a hat, oh he needs to quit doing this or she needs to start doing that. What about us? What about you? What about me?
Most of us live our lives like a potted plant, just sitting there waiting on someone to come buy and feed us, trapped in box. God wants us to be like a might tree planted along a river bank, so that we might grow strong, with deep roots off His provision.
What are the areas of our lives that need drastic or should I say Radical change in order for us to grow?
I have started with my health. I am called to be the hands and feet of Christ to a world that needs him. Yet because I have not taken care of myself I barely have the energy to walk to the mailbox, not to mention the neighborhood to invest in the people God has put around me. I don't want to send myself to an early grave and not be around for my family.
So, I need change. I must change. I know I have several more areas to walk through during this process, but this is my start.
What about you?